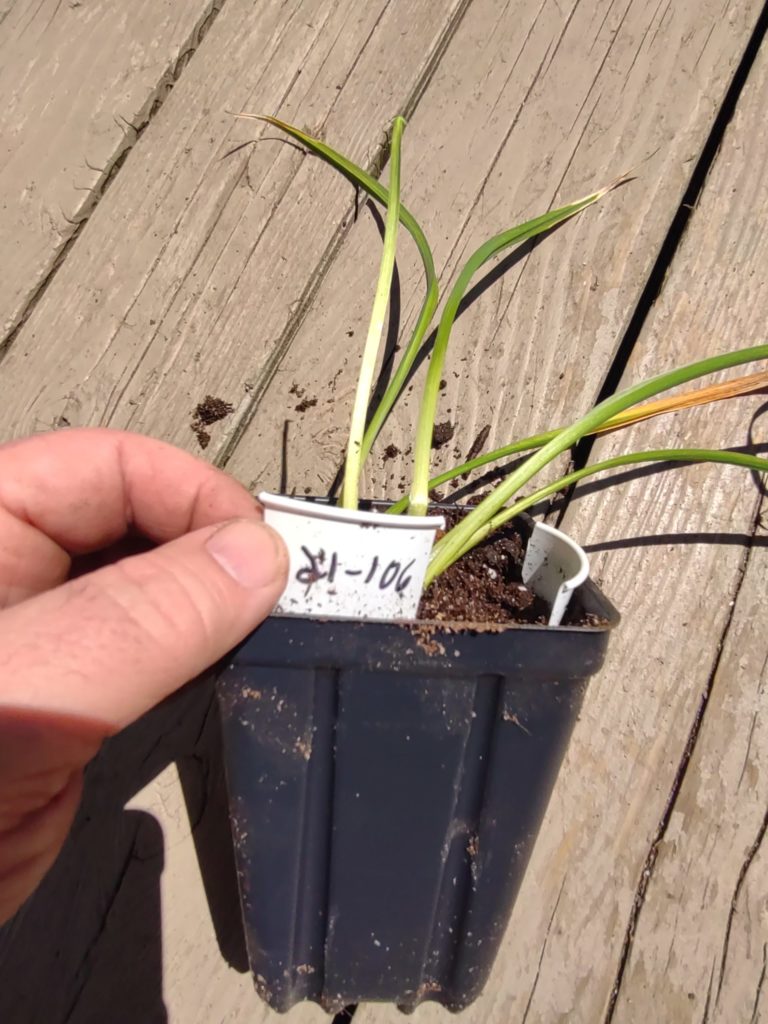 When it comes time to put your daylily seedlings in the ground, you're going to need to keep track of them. Generally, you will probably want to rely on more than one kind of label, as well as good record keeping so that if labels are lost or faded you can still figure out what is what.
The small white pots that we grow our daylily seedlings in have the seedling code written on them with a sharpie. In this example, I'm using a specimen of grex #21-106, which can be found on the 2021 Seedling List Lookup page. 21-106 happens to be (Patterns In Time X Blue Wrangler).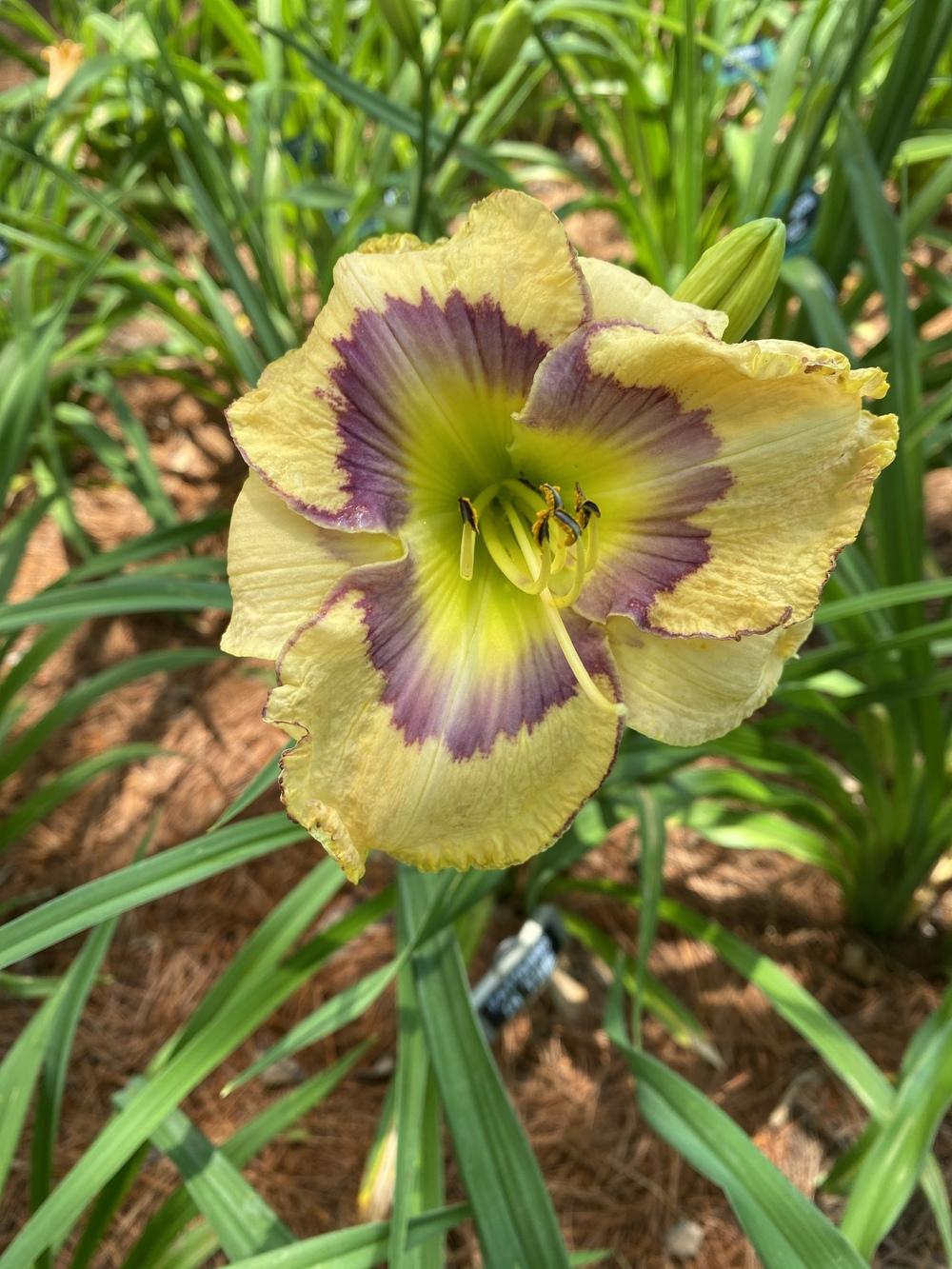 When unpotting, it is really easy to cut this small pot apart and use it as an initial marking tag. You can usually get two or three tags out of one pot, which is good for having duplicates, particularly since sharpie markers tend to fade in the sun, but seem to last a long time when the label is buried.
Here are step-by-step instructions for making quick plant tags out of our pots.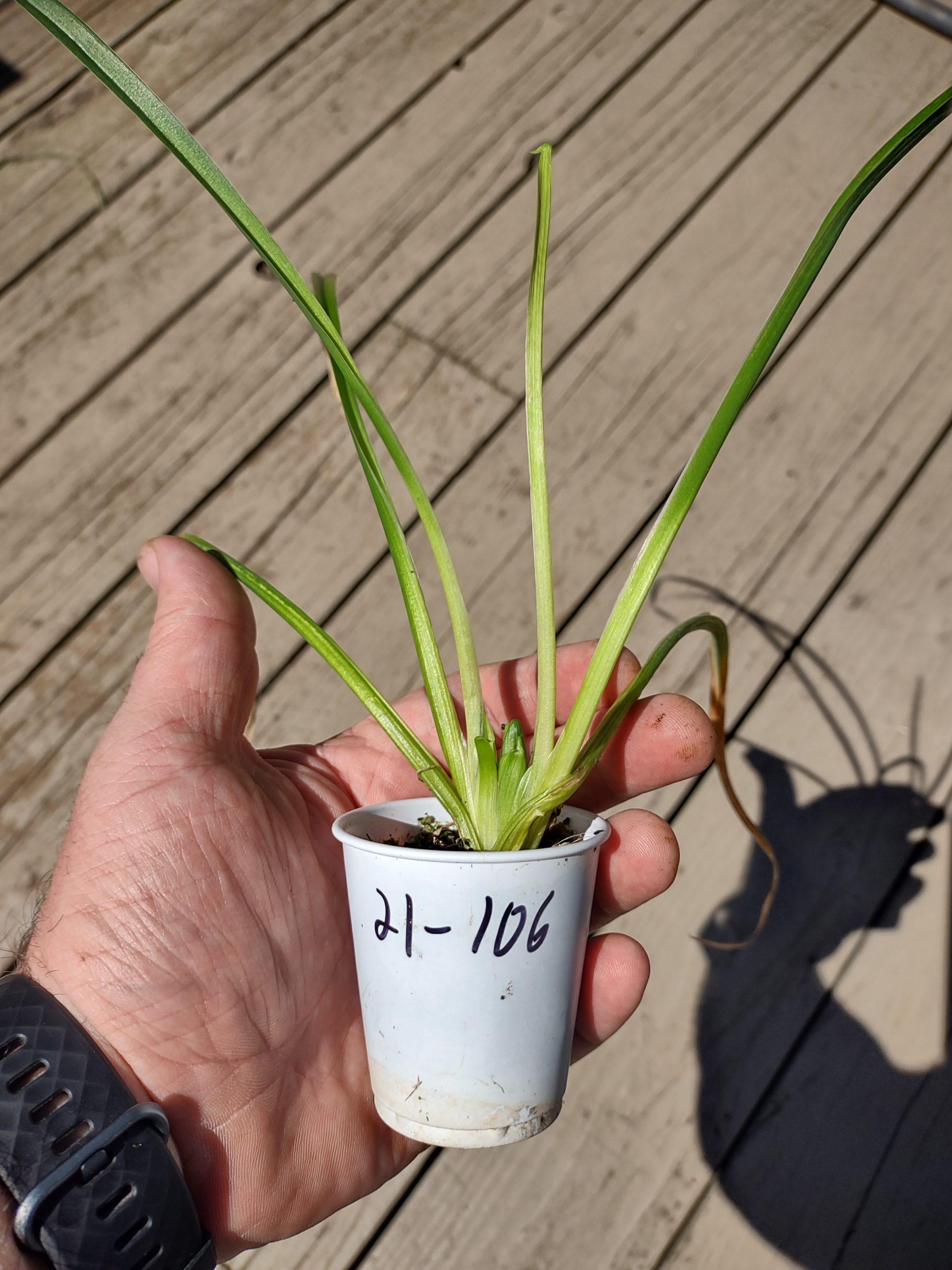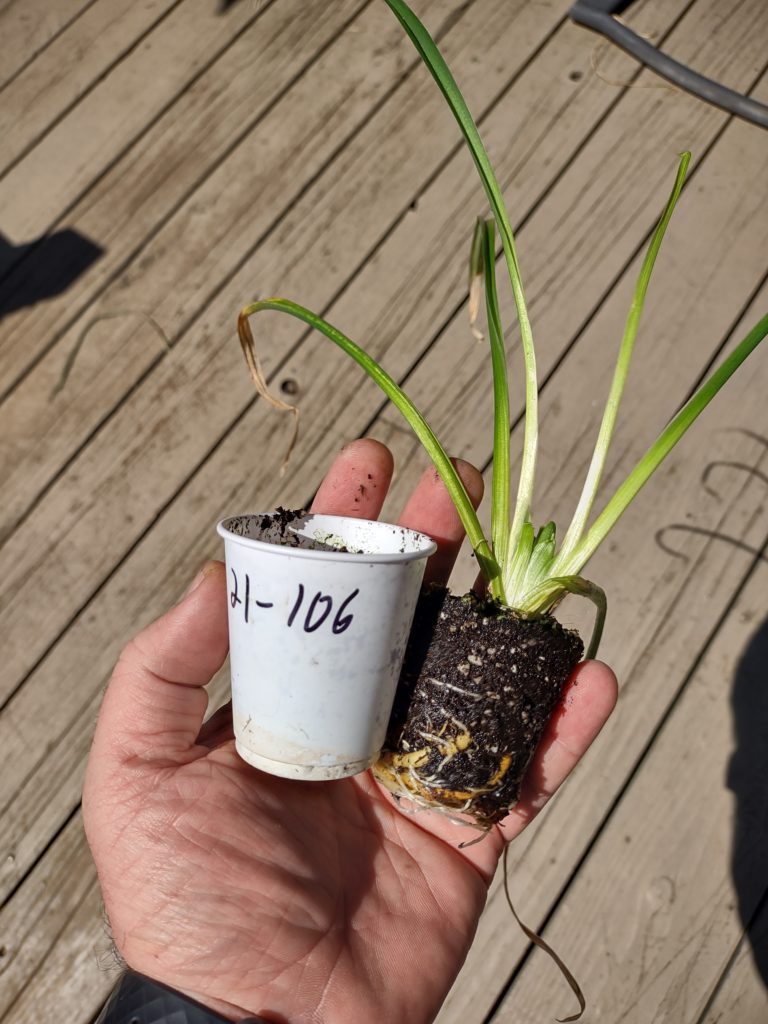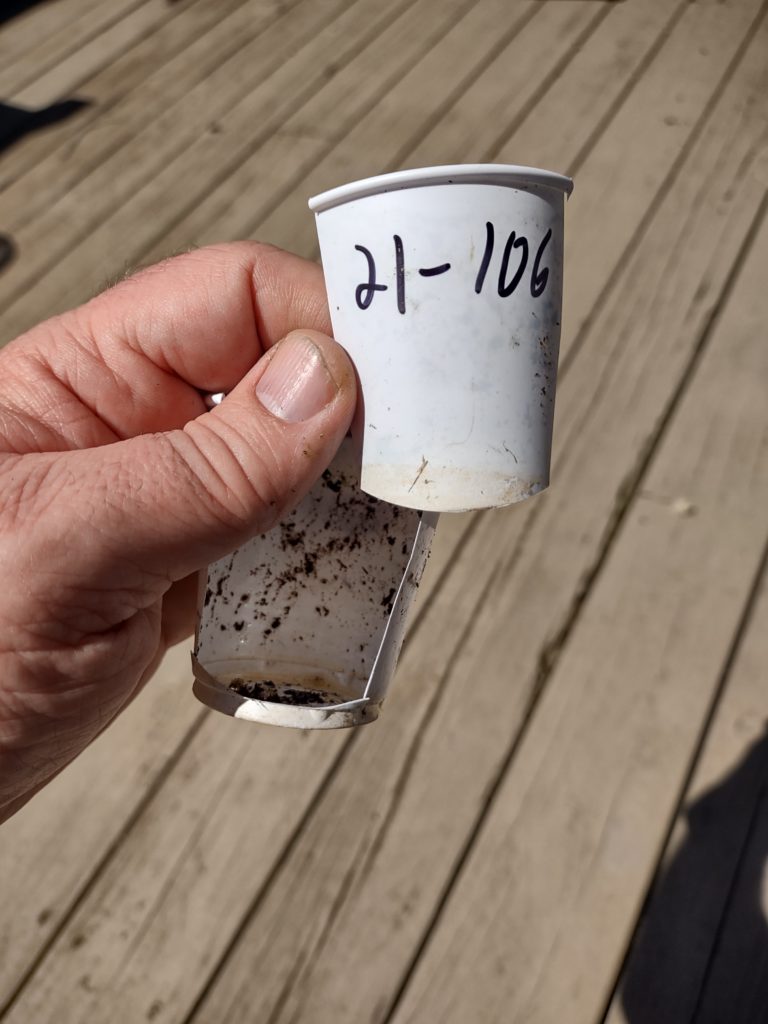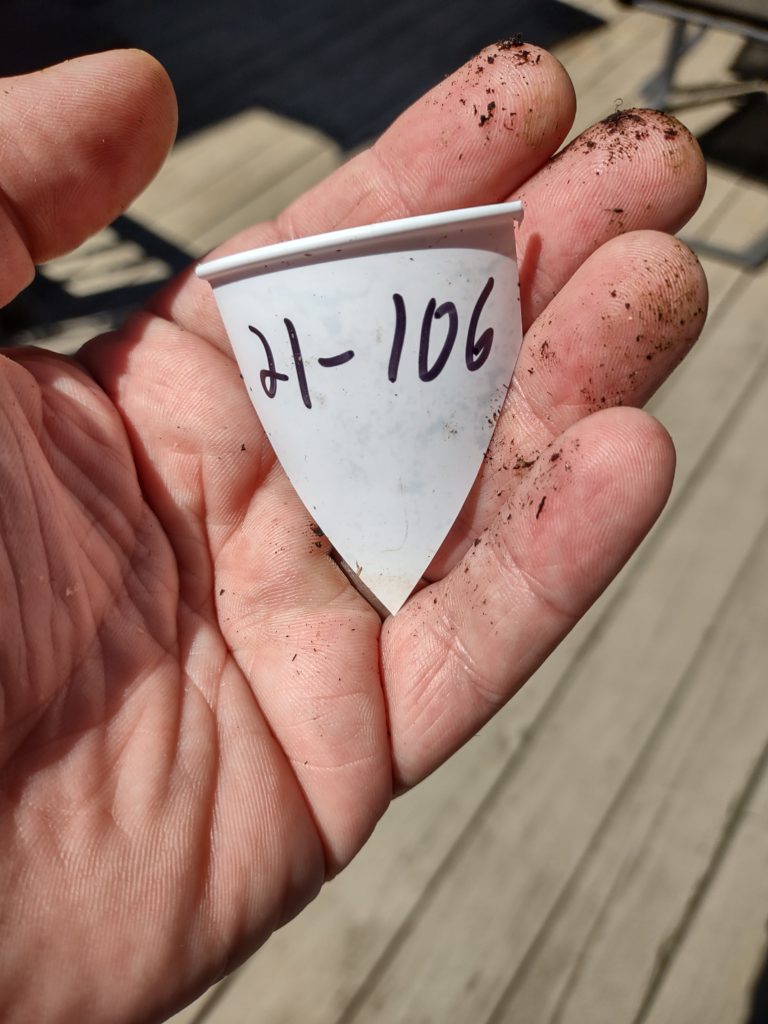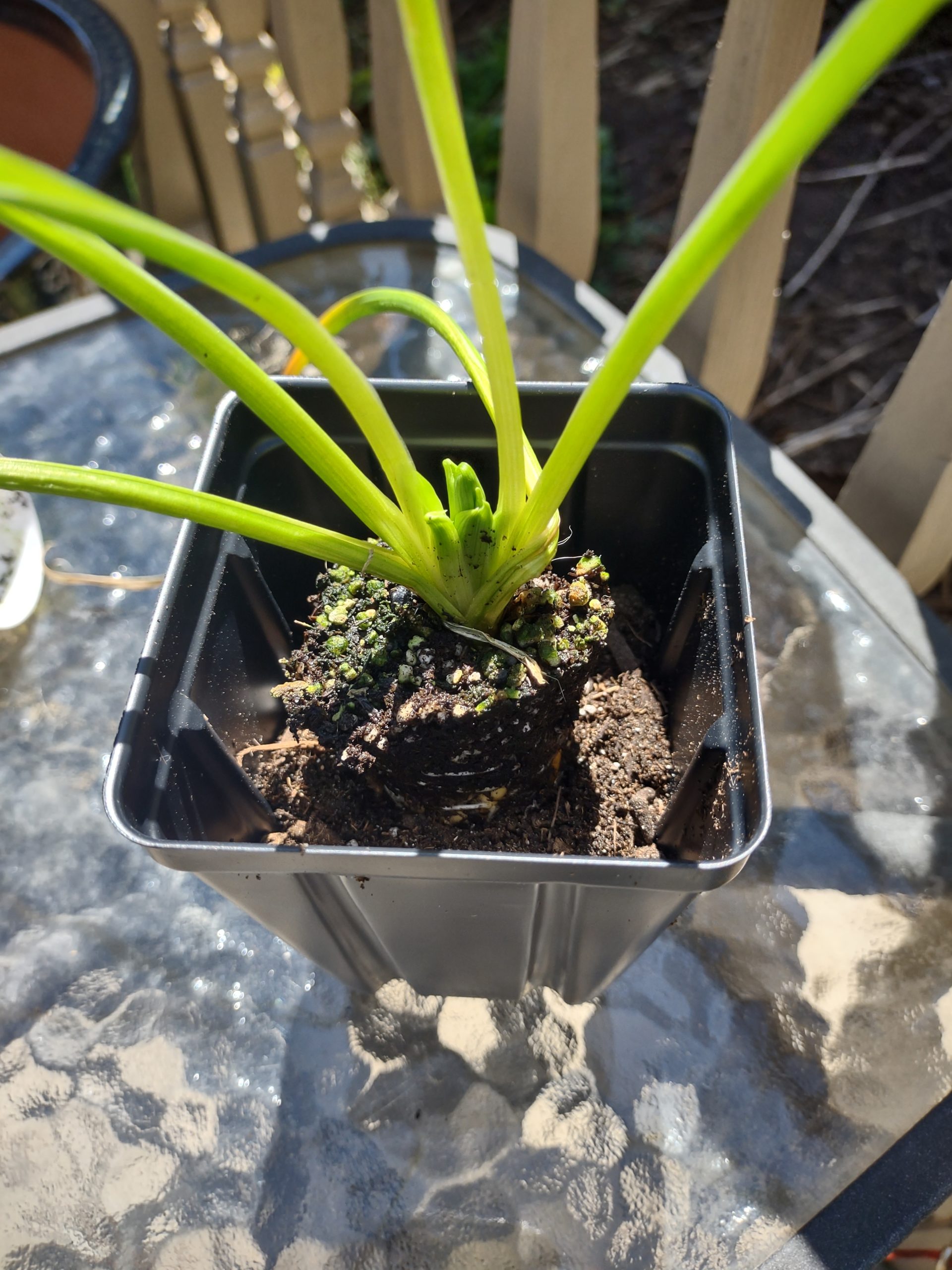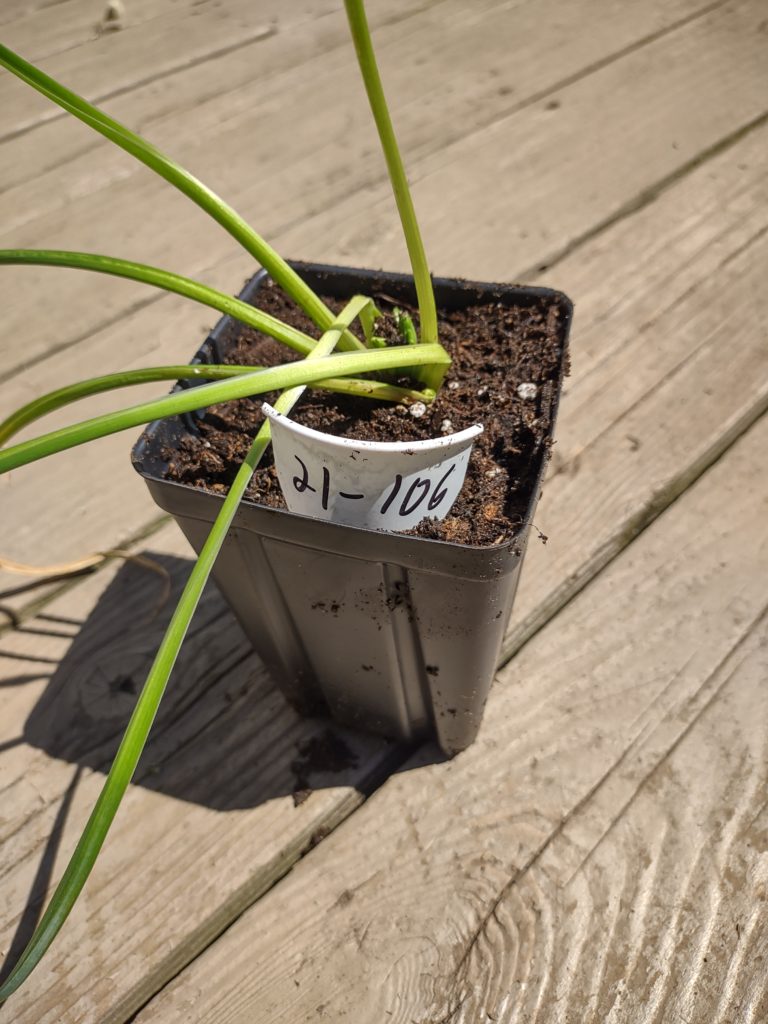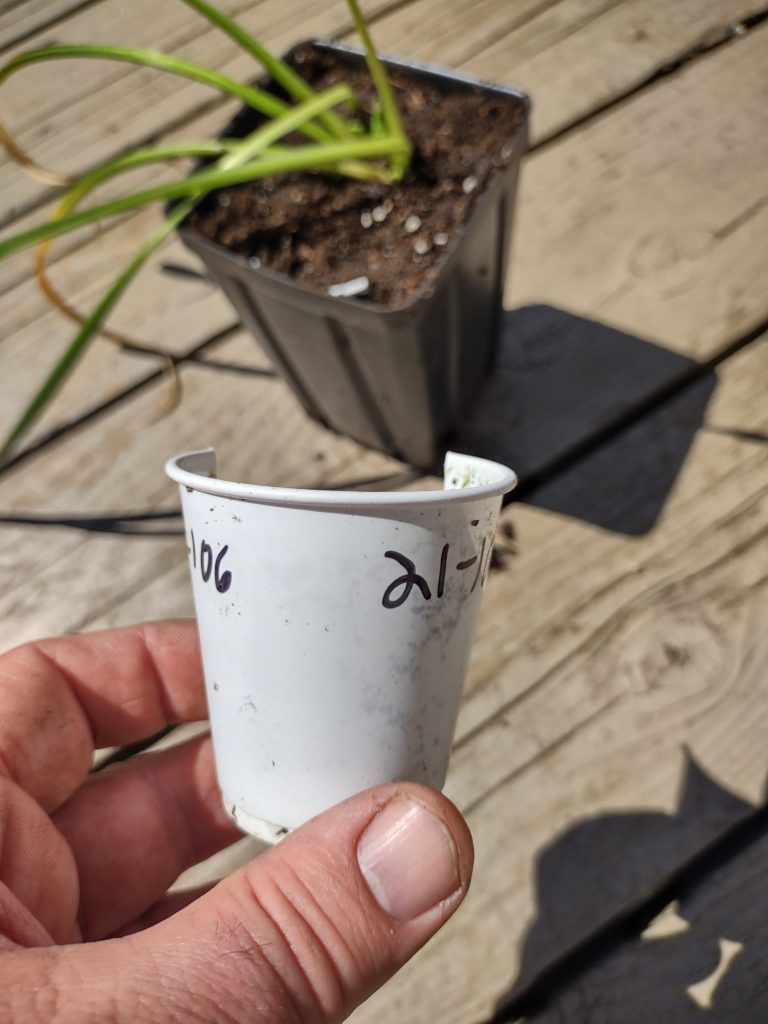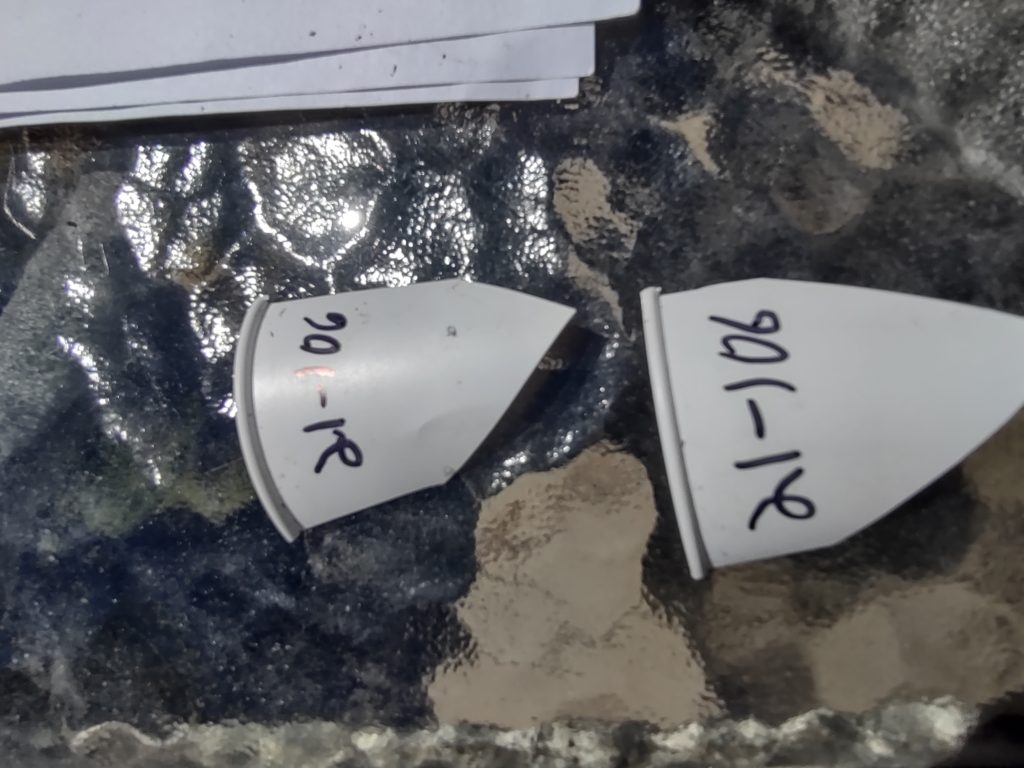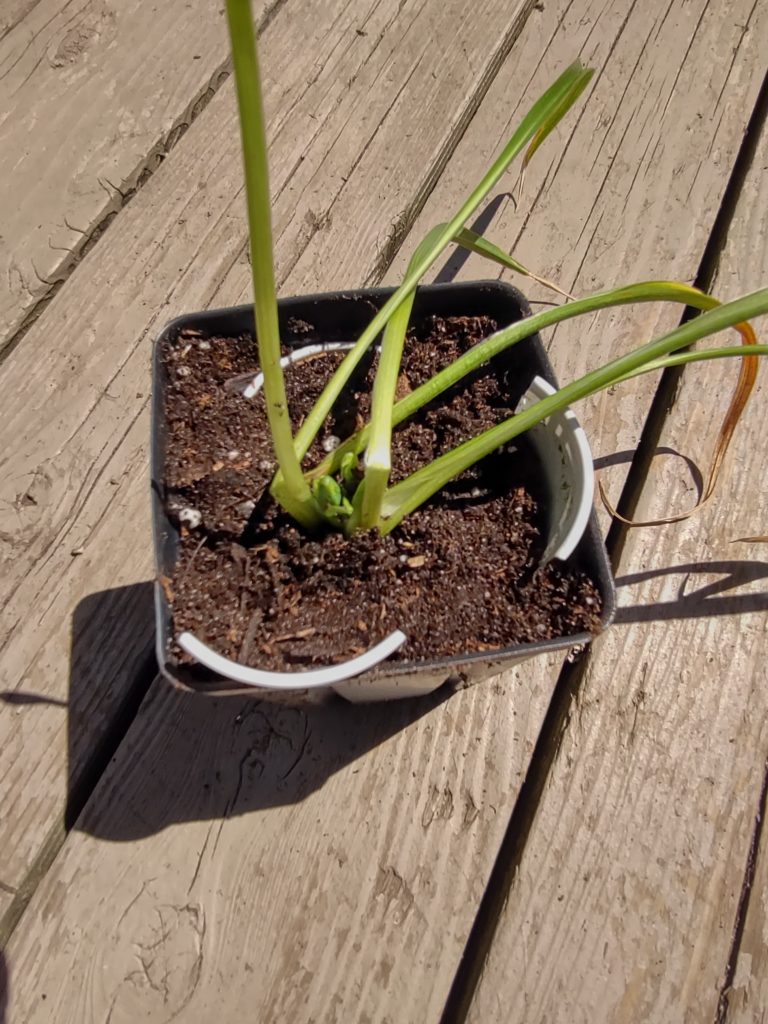 And there you have it! This isn't the only way I will mark and track my seedlings, but I found that redundancy is essential when trying to track plants in the garden!